Mixed Berry & Ice Cream Sundae
A heavenly mixture of fresh berries sautéed in brown sugar and folded into creamy vanilla ice cream.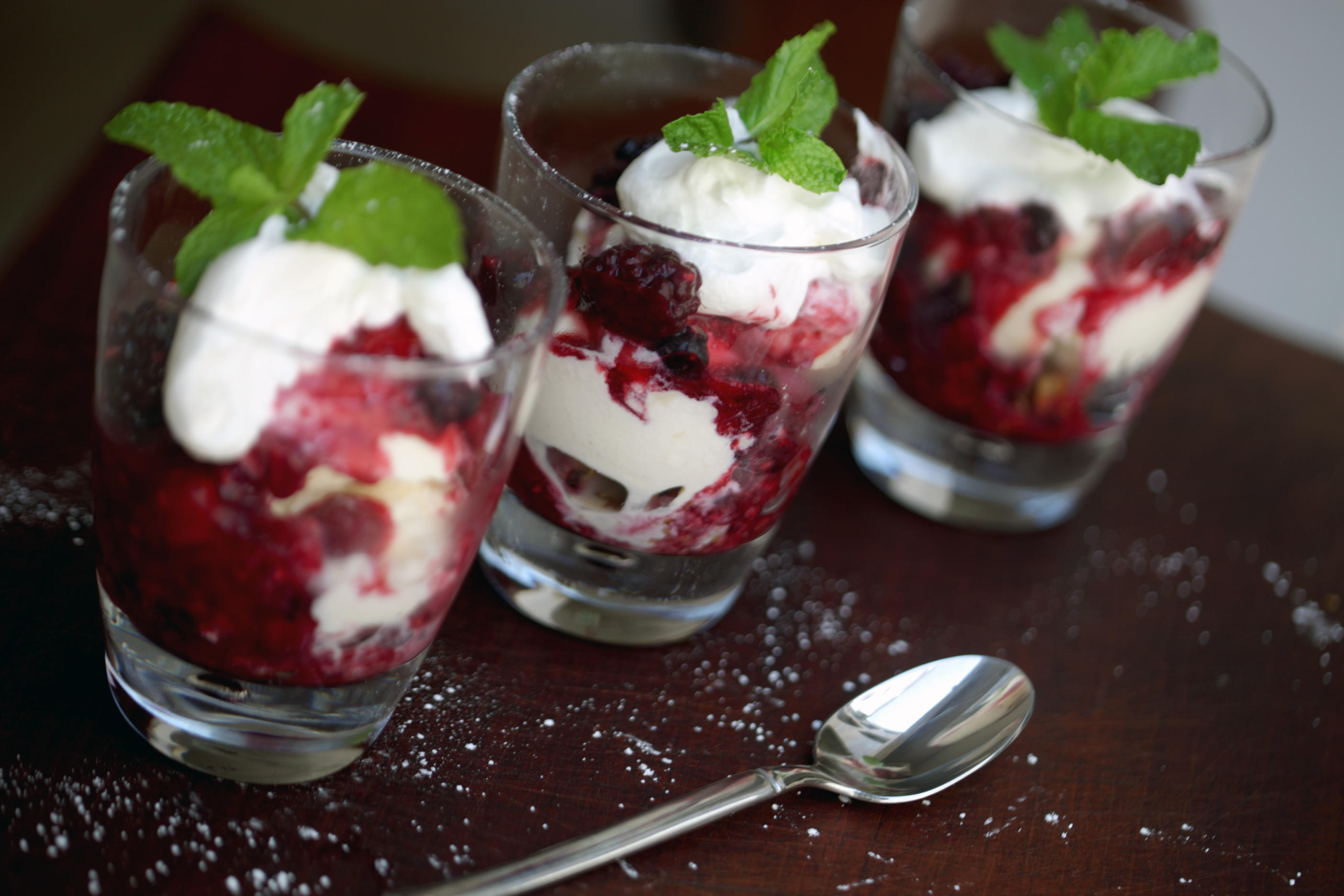 Ingredients
1 cup fresh raspberries
1 cup fresh blueberries
1 cup halved fresh strawberries
2 tablespoons packed brown sugar
2 Tablespoons unsalted butter Vanilla Ice Cream
Whipped cream
---
Cooking Steps
In a bowl combine raspberries, blueberries, strawberries and brown sugar.
In a medium sauté pan melt butter over medium heat. Add berry mixture; sauté for 2 to 3 minutes. Serve warm or chilled.
Place fruit compote in an 8x8x2-inch baking pan. Cover and freeze about 4 hours or until firm
To serve, scoop ice cream into shot glasses or dessert dishes. Using the side of the spoon, scrape some of the frozen Fruit Compose on top each serving. Top with whipped cream.