Georgia Shake Cocktail
A holiday cocktail thats fruit-filled and cheerfully spiked.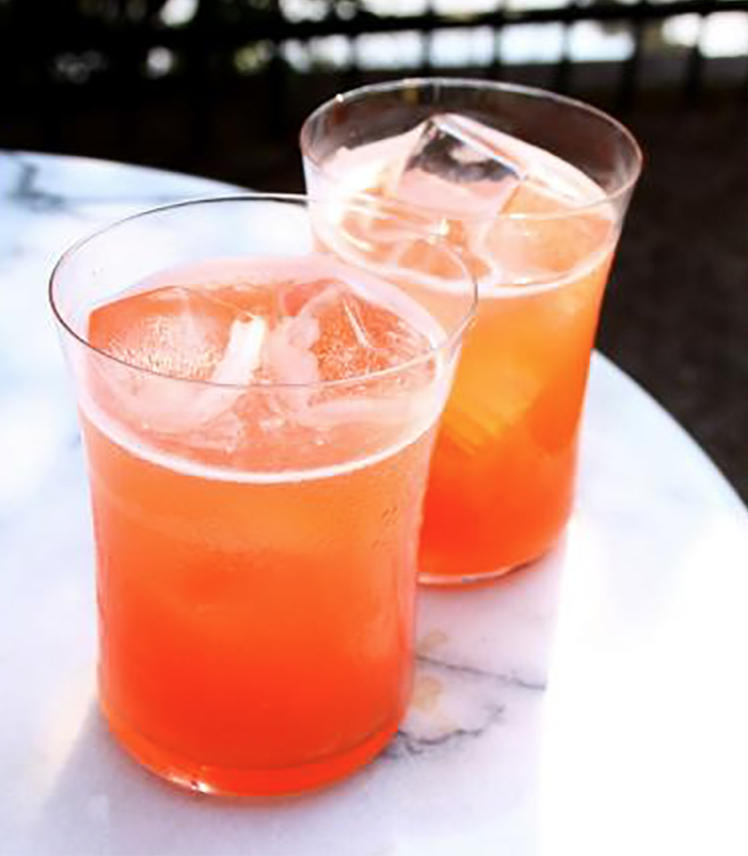 Ingredients
1/2 cup limeade
1/2 cup orange juice
1/4 cup pineapple juice
2 tablespoons grenadine
2 to 3 shots vodka
---
Cooking Steps
Combine the limeade, orange juice, pineapple juice, grenadine, vodka and 1/2 cup ice in a large cocktail shaker.
Vigorously shake.
Pour into 2 glasses filled with ice and serve.