Mashed Sweet Potatoes
Sweet potatoes mashed into a rich, creamy, puree making this a great side to enjoy on the holidays or year-round.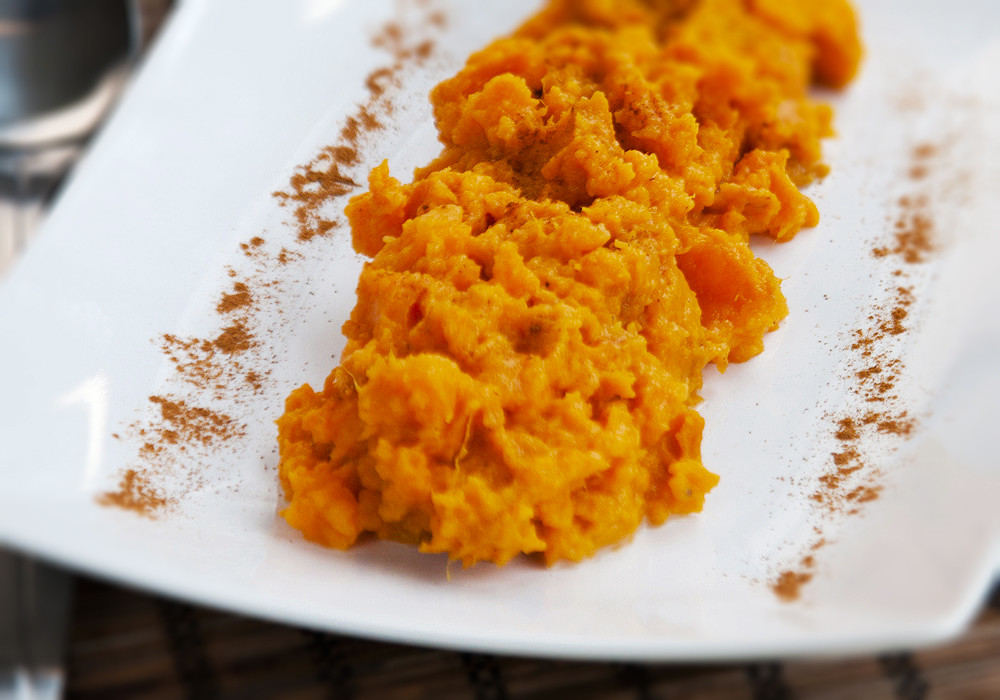 Ingredients
3 medium sweet potatoes
1/4 cup milk
1/4 cup heavy cream
2 tbsp. unsalted butter
1 tbsp. packed brown sugar
Pinch of ground cinnamon
Pinch of ground nutmeg
Pinch of salt
---
Cooking Steps
In a pot of boiling water cook sweet potatoes with their skins on. Once tender, remove from pot and peel once they have cooled.
Dice sweet potatoes and place in a saucepan. Add milk, cream, butter, brown sugar, cinnamon, nutmeg and salt.
Heat the potatoes through, stirring frequently. Mash to desired consistency.