Shrimp and Beef Skewers
Fresh shrimp and tender filet mignon seasoned, sliced, skewered, and grilled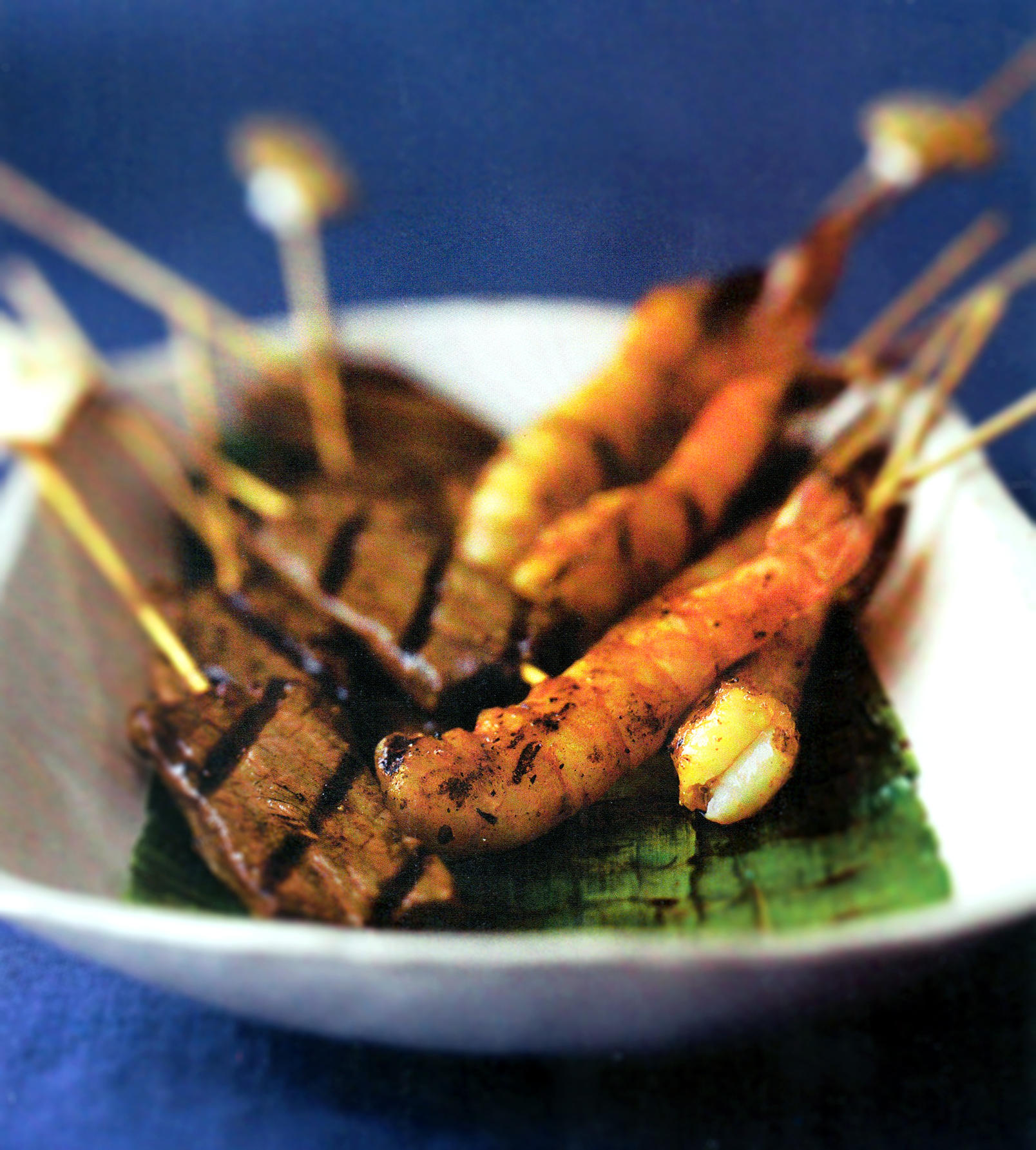 Ingredients
1 pound medium shrimp
2 teaspoons salt
2 teaspoons black pepper
1 1/8 teaspoon blackening spice
6 tablespoons olive oil
Wooden skewers 6 inches long
1 pound fillet mignon
---
Cooking Steps
Clean shrimp, removing shells and veins. Seasons shrimp with 1 teaspoon of the salt, 1 teaspoon of the pepper, and 1 teaspoon of the blackening spice. Sprinkle 1 tablespoon of the olive oil over shrimp. Take a skewer and push it lengthwise through a shrimp, starting at the tail. Repeat with remaining shrimp; set aside.
Slice beef into 3 x 1" strips. Season beef with remaining salt, pepper, and blackening spice. Thread meat strips accordian-style onto skewers; set aside.
In a grill pan heat the remaining 5 tablespoons olive oil over medium-high heat. Add shrimp and beef skewers to grill pan, allowing skewer ends to hang off the sides of the pan. Cook shrimp skewers about five minutes and the beef to your liking, turning skewers over once so they cook evenly. Remove skewers from pan and place on paper towels to absorb excess oil.